Narcotics.com Spring 2024 College Scholarship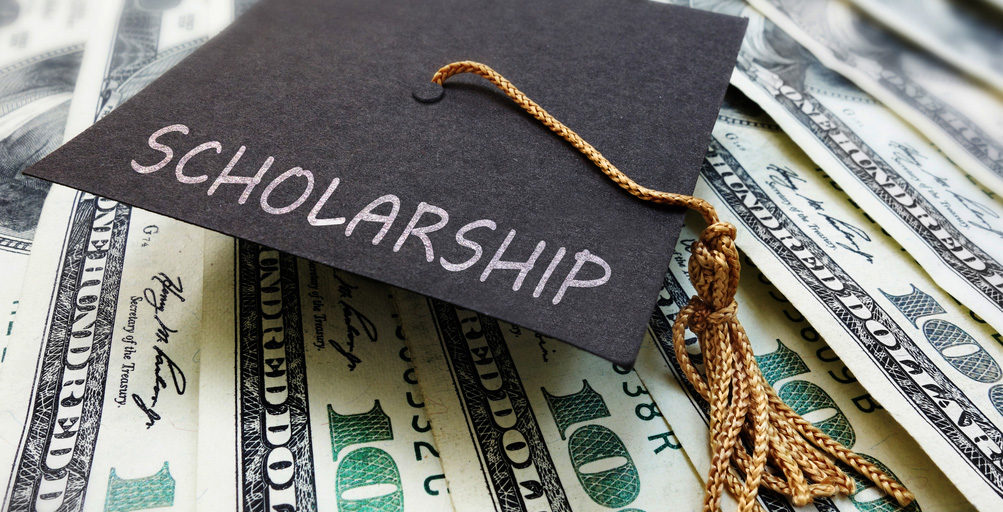 $1,750 In College Scholarships To Be Awarded
What is a rehab scholarship?
A drug rehab scholarship helps applicants in need by waiving either part of the cost of treatment (a partial scholarship) or 100% of the cost of treatment (a full scholarship). The partial scholarships for people seeking addiction treatment can be combined with private insurance, Medicare, or Medicaid in order to cover 100% of the treatment costs.
Treatment facilities have a set amount of money each year to be awarded to scholarship recipients. They accept applications until the allotted money for the year has been used.
It's important to note that not every rehab offers scholarships, so you'll need to do your research by contacting facilities in your area and asking if they offer this form of financial assistance.
What is a rehab grant?
While rehab scholarships are funds awarded directly to an applicant, rehab grant funds are mandated by Congress and distributed directly to treatment centers around the country. Once received, the facilities use grant funds to provide financial assistance in the form of scholarships, low-cost treatment programs, and sliding scale payment options.
You can check Grants.gov to find out which rehab grants are posted or forecasted to be posted. Once you have a list of treatment centers, you can contact them directly to find out if the grant funds are set to be distributed in the form of scholarships or other forms of financial aid.
Who provides scholarships for people seeking alcohol and drug rehab?
Individual treatment facilities tend to provide most of the available drug rehab scholarships. They are available on a case-by-case basis for applicants who meet specific criteria, and they cover both inpatient and outpatient treatment programs. Typically needs-based, these scholarships are awarded to people who cannot otherwise afford to enter treatment.
For-profit and nonprofit corporations that own and operate multiple drug rehabs also offer scholarships to cover either part or all of the costs for one of their programs. You'll also find that several nonprofit organizations set aside money for scholarships to be awarded to applicants in need.
Block grants are provided to facilities though the Substance Abuse and Mental Health Association (SAMHSA) and they target specific populations considered to be at-risk, including:
Pregnant women
People who inject drugs
Parents with dependent children
Where can you find a scholarship for alcohol or drug rehab?
Your main goal is to find programs in your area that are both offering and taking applications for rehab scholarships. You can begin the research process by using our treatment directory. Once you have a list of potential facilities, you'll need to contact them directly to find out if they are currently accepting applications for rehab scholarships. Each rehab center has its own set of requirements and criteria you must meet in order to apply for a scholarship, so be sure to ask for details on the application process.
If one of the facilities you call doesn't offer rehab scholarships, ask if they can recommend a program that does offer this form of financial assistance. They might be able to point you in the direction of a rehab center that's capable of offering you a treatment scholarship.
If you're looking for honest information related to mental health or drug and alcohol addiction, Narcotics.com is your #1 resource.
The struggle to provide adequate behavioral health services is currently one of the biggest challenges to our healthcare system, and nothing exacerbated the problem more than the COVID-19 pandemic. Experts watched as cases of anxiety, depression, loneliness, and other mental health concerns exploded. And since mental illness and substance abuse often go hand-in-hand, more and more people need behavioral healthcare services.
Recognizing the need for an infusion of new addiction and mental health professionals, Narcotics.com decided to launch a free scholarship contest for college students majoring in Behavioral Health. By providing financial assistance to help pay for books, tuition, or daily expenses, we hope to encourage more students to pursue careers in the areas of behavioral health and addiction-related studies.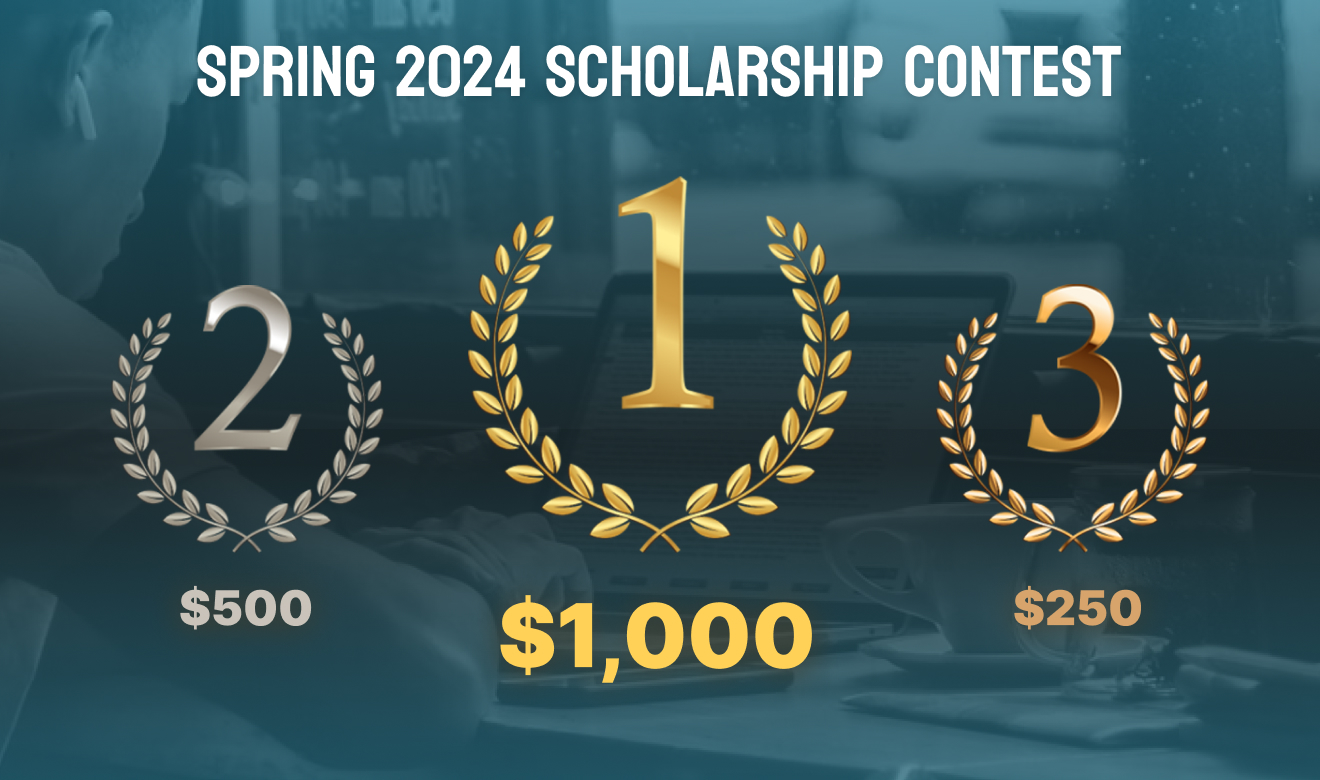 How To Enter
Review Eligibility: Before entering the contest, review the Terms/Conditions requirements and the rules and regulations below to make sure you qualify.
Complete Application: Complete the contest application form below providing all required information.
Submit: Once your essay is written, save as a Word Doc or PDF and submit with your scholarship contest application.
Essay Topic And Guidelines
Essay must be submitted with the application, which should include the author's name, address, phone number, email address, college (including the date of graduation), and student ID number.
All entries must be typed, double-spaced, and saved as a Word Doc or PDF.
Do not add pictures or graphics
Essays that do not meet the word count requirement will be eliminated. (The essay title or added references / footnotes do not contribute to the total word count.)
A contestant's teacher, counselor, or parent may check the essay for punctuation, grammar, and/or spelling, but the essay MUST BE the original work of the student making the submission.
Contestants will be judged based solely on their essay.
USING YOUR OWN WORDS, PLEASE ANSWER THE FOLLOWING QUESTIONS IN 500-700 WORDS:
In 2021 and 2022, the U.S. saw record-breaking numbers of overdose deaths that were caused almost entirely by fentanyl. The synthetic opioid is present in nearly every drug sold on the black market today. What more can be done to educate people on the dangers of illicit fentanyl?
Rules And Regulations
Essay must be the original work of the contestant. Plagiarism will automatically disqualify your entry.
Contest awards and decisions are final unless an entrant is disqualified.
Essay submissions that do not meet the requirements (listed above) or sent after the application deadline will not be considered.
Essay award winners grant Narcotics.com the right to use their essay content in connection with this contest, marketing efforts, and publication of the essay, as well as the right to use the winners' names and/or identifying information to promote the contest.
Narcotics.com will read and judge each eligible essay submitted on time; essays submitted after the deadline will not be accepted or read.
Contest prizes (scholarship award monies) can be revoked after awards are given if entrants are discovered to be ineligible or found to have broken contest rules.
Narcotics.com reserves the right to change submission deadline to an earlier deadline if application submissions greatly exceed the number projected. Prospective applicants should enter as early as possible.
Should Narcotics.com have to change any contest rules, we will notify participants via email. If participants are dissatisfied with changes, they may retract their submission.
All federal, state, and local charges or taxes on prizes must be paid by award winners.
Essay submissions for this contest become property of Narcotics.com to be used and reproduced.
NARCOTICS.COM ESSAY SCHOLARSHIP APPLICATION FORM
Please complete the application form, attach your entry essay in Word doc or PDF format, and submit.
"*" indicates required fields
Fall 2023 College Scholarship Winners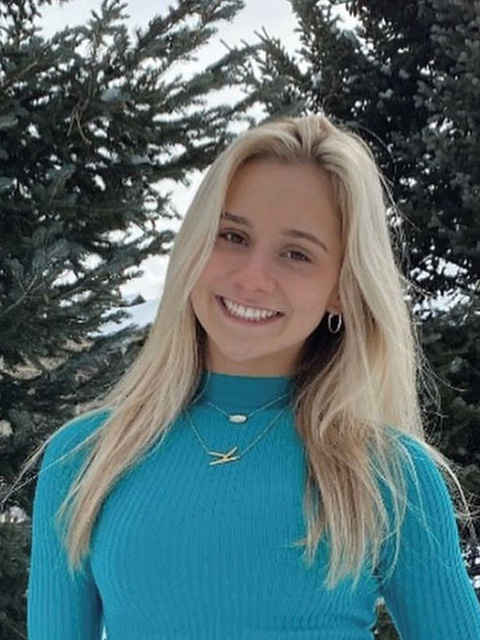 1st Prize - $1,000
Kelsie Nyman
(Click to view essay)
How to eat an elephant: A lesson in learning to love despite overwhelming anger
My brother's death built and broke me all at once. It broke me like a bone breaks. It first shattered me, because a 15 year-old shouldn't lose her 29 year-old brother to a drug overdose. But it then healed me like a bone heals, too. I could never have grown back the same, but I grew back stronger. This is a story about how my brother's death taught me something about what it means to fight for love.
My brother Jordan battled with drug addiction his whole adult life. He was 14 years older than me. So his adult life- the one riddled with a vicious and cyclical overdose-to-rehab-to-relapse habit comprised the entirety of my lucid years as his little sister. I didn't get the movie marathon, matching Halloween costumes, Christmas morning excitement, Sunday night family dinner kind of childhood with him. I was too young to be exposed to much of his habit, but I wasn't too young to notice the havoc it wrought on our mother. By the time I was old enough to determine a relationship with him for myself, I held a hatred in my heart for him. I wouldn't forgive him for what he was doing to our family and to himself. I had a shell of him to enjoy and a shell of him to mourn.
When we heard the complicated and challenging news of his overdose, I froze. I was standing in the kitchen- eyes fixed, ears ringing a deafening wave of tinnitus, stomach sick, all color evacuated from my face. All I could think was, "I missed it. I missed it. I missed it." I missed out on the chance at a brother. And I missed out on the chance to forgive him. But how could I forgive his audacious, destructive, harmful life? The answer is the same as the one to a riddle I remember from my childhood: "How do you eat an elephant? One bite at a time."
My brother's death built resentment in me for a while, and it broke my spirit for a while, too. But I started a journey of reflection and discovering what it means to forgive- one I am still very much on. So far, I've learned that forgiveness isn't meant to be fickle- it's meant to be absolute. I learned that death can break down a person's spirit, but it can also break attachments to fear and anger. It can build resilience and fortitude of character. I have determined that this will be my brother's legacy – that those he left behind will have learned that it is not too late to love him, learn from him, and be a family to him. It is with this renewed outlook that I vigorously pursue my education in Nursing and Counseling – to carry the mantle that he left for me.
2nd Prize - $500
Jessica Dixon
(Click to view essay)
Addiction is a mind thing- at least that's what I have been told. Many believe it is a weak-minded thing. I think addiction preys on the weakest part of that persons' psyche. It doesn't make them weak. My brother and father are addicts.2 of the smartest, hardworking, talented people I know, yet they allow a man-made substance to ruin their lives. Everything they work for is just to get drunk or high. Repeat. No real goals.
Alcohol and Drugs has had a hold on my community for decades now. Growing up in the hood, in the early 90s everyone's parents were addicts of some sort. Either the mom or dad or in some circumstances both. Children born in the 80s have had it the worse when it comes to dealing with addiction. Crack was invented during our coming-of-age years. The years where we are most impressionable. Either you grew up selling drugs or using them. There were not a lot of people who weren't affected directly by addiction. When one parent is addicted; it causes the other to have to work twice as hard to compensate for the time and money that was lost to drugs. I've seen families collapse because of these addictions. I've seen mothers sell their bodies due to these addictions. Some have even sold their babies. When I say I've seen, I really mean that I have witnessed with my own eyes. The mere fact that I have had to witness such horrible acts all in the name of addiction is devastating. It's a fierce cycle of devastation that not only I have had to witness, but the majority of my peers have had too as well. It's like an unspoken tragedy. We don't know when it started exactly, we just know that, or families didn't stand a chance. Some say the government put crack in the neighborhoods to dismantle the black families. Seems like it worked. It's 2023 and people are still strung out on crack. Its so many other drugs, yet crack is still the drug of choice for the black community. It's a great mystery as to why the hold is still so strong. Especially being that it is a watered-down version of cocaine. A highly addictive substance that was once considered a rich man's drug. You would think that the ones still using would branch out. When crack first hit the streets the people were going crazy for it. Seriously-crazy. People were doing things they never did before. Fast forward to 2023, once the addiction began to kill young white people the government allowed drugs to be marketed to save lives of the poor innocent drug addicts. It is now an epidemic. They are labeling it 'The Opioid Crisis'. A drug that has to be legally written by a dr and dispensed by a dr of medicine. Yet, the crack epidemic has yet to be addressed.
Growing up, we had programs like D.A.R.E that made us pledge to not do drugs. They wanted better for us as a community. They knew the things we seen on a daily basis could easily affect us negatively in the future. The heavy drug addiction cycle may have skipped our generation, but the kids of today are on all kinds of drugs. They weren't raised properly because their parents weren't raised properly. Another vicious cycle that plagues my community.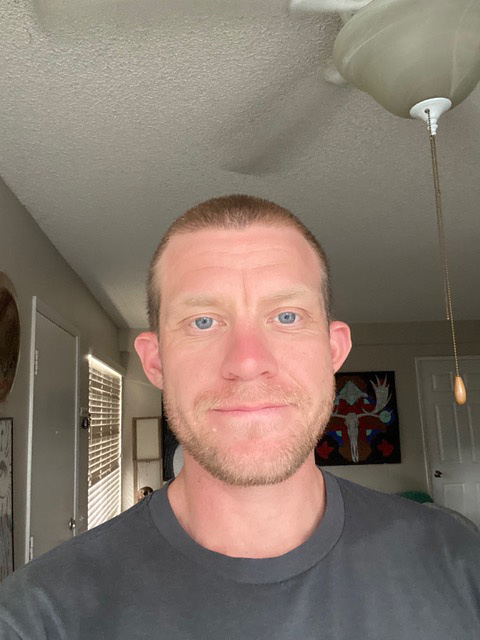 3rd Prize - $250
Daniel Joseph Goldsborough
(Click to view essay)
Daniel Goldsborough
200 grapevine road apt 131
Vista CA 92083
Student ID W7364929
[email protected]
MiraCosta
Expected graduation 2026
Alcohol and drugs have affected my family greatly, but I will only share my experience. I started using drugs when I was in the 8th grade. Alcohol and weed to ease the troubles of a broken home, at first the drugs did everything I needed them to do. Took away my stress, eased my troubled mind. It felt like in a world that was crashing down around me I could smoke some weed and hang out with my friends and everything was better. By the time I was a senior in high school that all changed. At this point I was living with my grandparents in Baltimore Maryland, the rest of my eight siblings lived in a small town outside of the city. I managed to graduate high school and go unnoticed by my family as a drug addict. This is mainly because of all the other drama in my family. Bigger issues were happening so it was easy to ignore the high schooler getting into trouble, and that's part of the disease of addiction, group denial.
The downhill spiral really began as soon as high school ended, at this point I started using heroin intravenously in order to get off of the angel dust, I didn't prefer heroin but angel dust has a specific smell that always caused me to get caught. Ironically I just traded one drug for another, from my graduation in 2011 until 2019 my life was that of a heroin addict, bouncing from one couch to another until I ended up in California. At this point my life was pretty much non existent, I would go to a treatment facility then after a month or so I would be back on the streets. The bottoms got lower and my family only got more distant.
It was extremely difficult for me to stop using drugs. It felt like I had no life, no reason to stop. Even to this day I know heroin will not fix my life or my problems, but I do know it will put my mind at ease for a few brief moments, but today I have a valuable life that I am not willing to throw away for a brief moment of relief. I got sober in 2019 and it has been quite a journey, it all started at a NA beach meeting in Oceanside, California. There I met people who would get sober and live life. My new found friends would go sky diving or find some cliffs to jump off of into a river. This gave me a glimmer of hope, maybe I can find a few brief moments of relief in sobriety. Since I got off of drugs my life as gradually gotten better, my siblings talk to me on a regular basis, and I just completed my first class of college. I have even had to opportunity to help other people who struggle with the disease of addiction.
Life is worth living today, that's something I never thought I would feel. When I was in the depths off my own addiction I used to long for the day I was able to afford enough heroin to finally end this existence. I am so grateful that never happened, today I wake up and get to go to work or go for a run. Now starting in the fall I will be going to college full time. Working full time and going to class full time is going to be a wild ride, but nothing I cant get through with the help of my new found fellowship of friends.
Spring 2023 College Scholarship Winners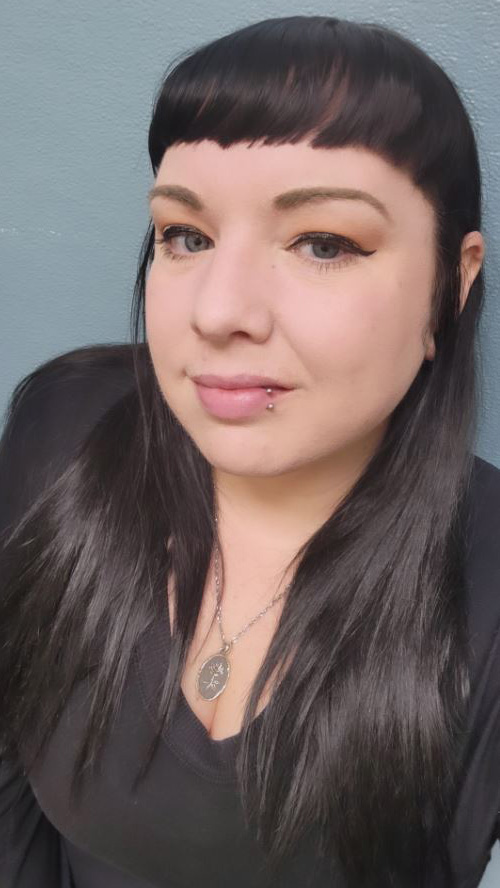 1st Prize - $1,000
Erika Robertson
(Click to view essay)
Doing all I can to help my community
I have been enrolled in school for a few years now, taking classes little by little while working full time and raising my daughter. Initially I thought I would go to school for nursing. I was already working as a phlebotomist and HIV counselor in drug and alcohol rehab centers. I was performing HIV and Hepatitis C testing and teaching an HIV education class to this very high risk population. The work I was doing in the treatment centers was extremely rewarding, and I wanted to do anything I could to be of service to this population. However, after working so closely with this population in this capacity, I realized I wouldn't get to help as much once I became an RN. I had ended up in this role because at the time I, myself, had 3 years clean.
To tell you a little bit more about myself, I currently have 9 years clean. I had reached out for help and got my life together when I found out I was pregnant with my daughter, Lily. After growing up in a very hectic home, I had turned to drugs and alcohol and lived that life from 13 to the age of 26. I have experienced homelessness, the loss of many friends, isolation from my family, and a myriad of other challenges that come along with the disease of addiction.
Once I found out I was pregnant with my daughter in 2013 I made the decision to really try at getting my life together. I wasn't able to go into residential treatment due to my pregnancy, so I slept on my mom couch, slowly tapered off methadone maintenance, while also attending NA meetings until I was finally able to fully detox. My daughter was born perfectly healthy, and has fortunately never had to see me intoxicated. I don't want to say I'm cured but I do the work it takes to maintain my recovery on a daily basis with the help of NA.
As I mentioned, after a few years of school I decided to change my career path. The medical field didn't seem to suit what I wanted to accomplish in my life. My major is now Psychology/ Social work. I know that the experiences I've had, and things I've overcome can be extremely helpful to a lot of people. I believe I bring a special perspective, understanding and level of empathy that is not something they can teach in school. I'd like to use what I've gained to better serve and help people to find a little bit of the freedom and peace that I have found.
I plan to continue my education and eventually have a Masters degree in social work. I am 3 classes away from completing my Associates for Transfer at Los Angeles Valley College. I intend to transfer to CSUN and continue to gain as much knowledge as possible, while continuing to work with the underserved populations and community that I currently serve. Thank you for your time and consideration.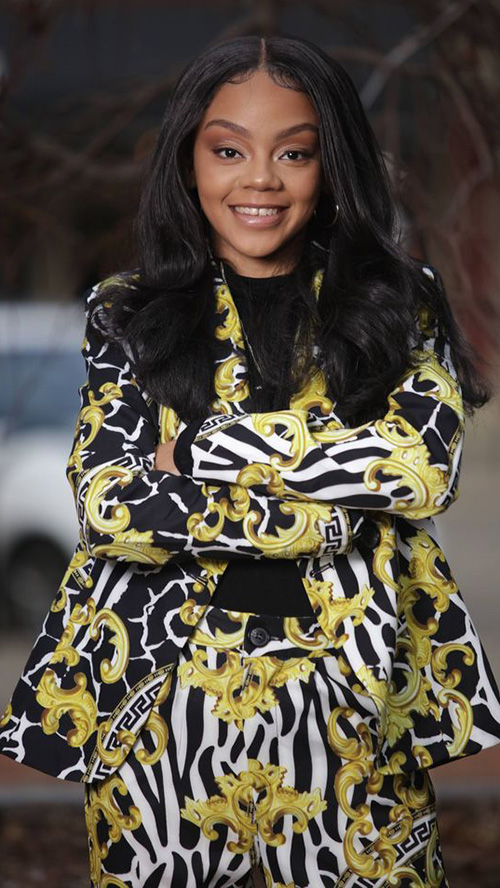 2nd Prize - $500
Jayla Jefferson
(Click to view essay)
Jayla Jefferson
248-497-9799
[email protected]
921 Canterbury drive, Pontiac MI, 48341
Wayne State University (May, 2025)
HK1530
My name is Jayla Jefferson, I am a junior at Wayne State University located in Detroit Michigan. I am currently double majoring in public health and community health. I decided to pick these majors because I've always found an interest in helping others. I knew that I wanted to go into a field that helped others, and something that would make a change.
From a young age, I was very passionate about helping others in need and helping people understand things they lacked knowledge of. My journey first began while I was being raised in the church. In church, I did a lot of things like being in the church plays for Christmas and Easter, and being a part of the praise and mime team but one of my favorite things to do was to go out into my community and volunteer. Volunteering was a weekly thing that my family and I would do. And that is where my passion all began. After every volunteer event, I noticed that I would be tired but I would be so filled with joy because I was able to help someone in need. And I think public health and community health have also been a joy for me because in the future I will be doing something I've always loved just with more knowledge and on a bigger scale.
Coming from Pontiac Michigan I see the need for change in my city. And my city has been on a continuous cycle of leaving fixable problems to develop into something so much larger. Currently, in my classes, I have been learning about health disparities, social disparities, and lack of knowledge. In my city, I've seen these problems firsthand, and before learning what public and community health was I never knew what that was called. Every Wednesday I teach free dance classes in partnership with Pontiac United and United Whole Mortgage. I teach all styles of dance to girls eight to eighteen. And weekly I see the impact the program has had on the girls. Extracurricular activities can be very expensive so being able to support the girls and their families has been amazing. It is also incredible to see how impacted their social, physical, emotional, and mental health has improved.
There is a quote by Peter Senge that says "sharing knowledge is not about giving people something, or getting something from them. That is only valid for information sharing. Sharing knowledge occurs when people are genuinely interested in helping one another develop new capacities for action; it is about creating learning processes." I think this quote explains why I have picked public health and community health as my field
of study, to know for myself how I can improve my life but also how I can apply it to make life to help inform others. I want to take the knowledge that I learn about health and resources and inform others and help them get the most out of life.
Public and community health has impacted my life for the better. After attending Wayne State University I would like to receive my Ph.D. in public health. Throughout my experience throughout my time in the program, I have learned so much about myself but also so much about how I can help others around me.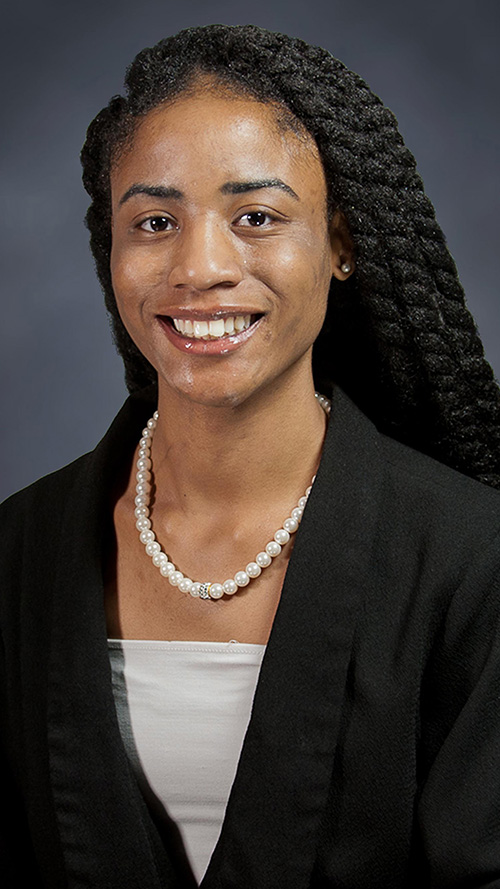 3rd Prize - $250
Ronion Brown
(Click to view essay)
I was born at one pound and ten ounces with a traumatic brain injury. I had excessive bleeding and swelling in the left hemisphere of my brain. These difficulties led to the diagnosis of cerebral palsy, a neurological disorder that impairs muscular coordination, balance, and mobility. Although cerebral palsy is a lifelong impairment that does not worsen, it may lead to other issues. Since I have mild cerebral palsy, only one part of my body is affected. These are my legs, and when I walk, they make a scissor pattern. It was determined by doctors that I may never learn how to walk. But after several years of therapy and doctor visits, I surpassed all expectations.
The finest advocates are self-advocates. Becoming an advocate and service to others in the disabled community is my passion. Being born with mild cerebral palsy inspired my decision to create a nonprofit organization and become a mentor for disabled children. Due to my disability, I was unable to participate in many common childhood activities and events. My cerebral palsy hinders my intellectual and personal development. Achieving my dreams has not been simple, despite the help of my doctors and family, who have helped me progress. To support kids who are in similar situations, I intend to open a daycare and community center.
My education will allow me to thrive in my career of molding children's lives. I love the idea of instructing disadvantaged children since it will help them acquire the abilities, they need to lead successful lives. I plan to build a community and daycare center that offers services to assist them with any issues. My organization's main goal is to help those with Cerebral Palsy and other developmental problems, but all kids are invited to join. Because it teaches me how to become a great mentor, understanding the resources and techniques required to support children's success is essential. The services in my organization will increase their overall development according to the needs of each child. My objective is to create a neighborhood where kids may feel at home and treat one another equally while also obtaining services to help them get ready for the future.
I will consider it an honor to provide future generations with possibilities I never had. Because I come from a less fortunate background, I did not get many opportunities to show off my abilities. I became passionate about helping disadvantaged kids after being rejected while seeking guidance from many places. Support and direction are all that children require to succeed in this world. Children who lack access to resources and are unable to achieve their goals can benefit from any kind of support. Due to how difficult it was for me to accept that I had little support, these circumstances also played a role in my determination to help other kids going through similar situations.
My goal in opening a daycare and community center is not to advance my career but to transform the lives of children with disabilities. Teaching children is essential because they are not influenced by their environment or society's standards. Children should have access to an equal education regardless of their circumstances since they are the future leaders of the world. Guiding disabled children to succeed will become my mark on earth. We will prove that a disability does not mean inability and eliminate the stereotypes of the disabled community.
Find a NA Meeting
Select a state to find options for NA Meetings in your area.